Hello! Name that doll is back again! But before we introduce this dolly, here is the last winner.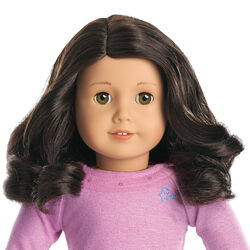 You had to name Truly Me #41.
The winner is.....
Victoria, suggested by
Emma!
Thank you all for the names!
Now here's the dolly...
It's my mini doll! She is the OG mini Lana, but I don't really like the name Lana, so you guys can help me name her!
I can't wait to see the names! Bye!
~Devin